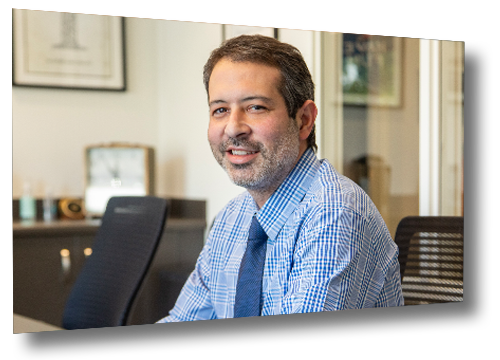 Telepsychiatry Mostly with Options for In-person or Housecalls
Dr. Matthew Sachs, MD is ready to take your call, a "virtual call" that is. Dr. Sachs is embarking on a new way to handle psychiatric visits in the aftermath of COVID. Appointments can be conducted via Zoom chat sessions. This enables a safe, private and secure way to treat patients. He has an in-person suite location that can used when needed. House calls are also possible.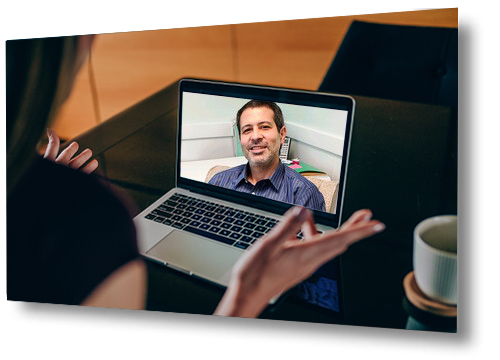 ADHD Specialist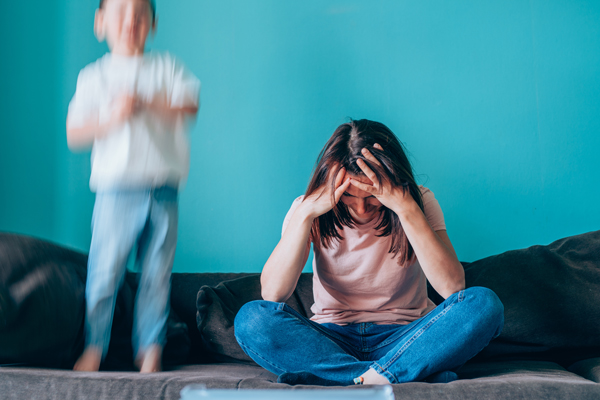 I have a specific interest and passion for treating children, adolescents, and adults who have suffered from ADHD (Attention Deficit Hyperactivity Disorder). I've treated hundreds if not thousands of patients by now. I have successfully completely an intensive Certified ADHD Professional Clinical Provider course. There has been a stigma in treating this issue and it is hard to find help, but I am looking to break the mold and provide treatment to as many people as possible.
Child Psychiatrist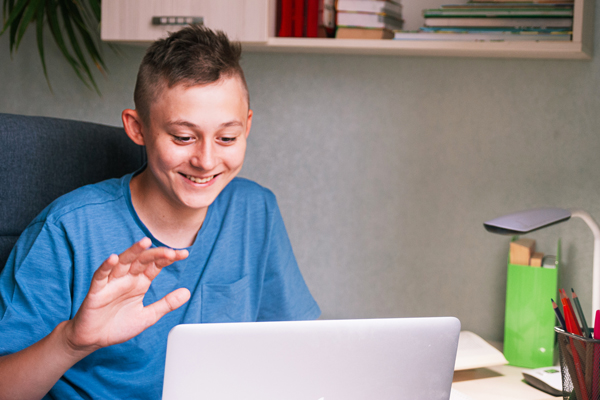 This past year has put a specific emphasis on mental health in the child and adolescent population. I know how high the demand can be for help and the outpatient supply is very low. I hope I can make a difference in the life of a young person struggling out there. Being a father, I want everyone to be happy and healthy. I have specific interests in managing behaviors that arise from autism spectrum disorders and helping teenagers feel safe and secure and they become young adults.
Adult Psychiatrist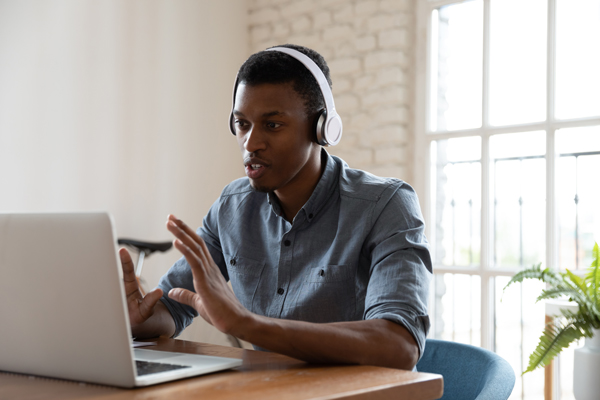 There are many conditions that were swept under the rug when many adults were once children themselves. I hope now that the stigma surrounding mental health is finally subsiding, more people can seek the help they have been missing for years. I can assist in any stage of life, with almost any psychiatric issue that exists. My goal is to maximize your functioning so you can live life to its fullest potential, in peace and happiness.

Dr. Matthew Sachs, MD - Overview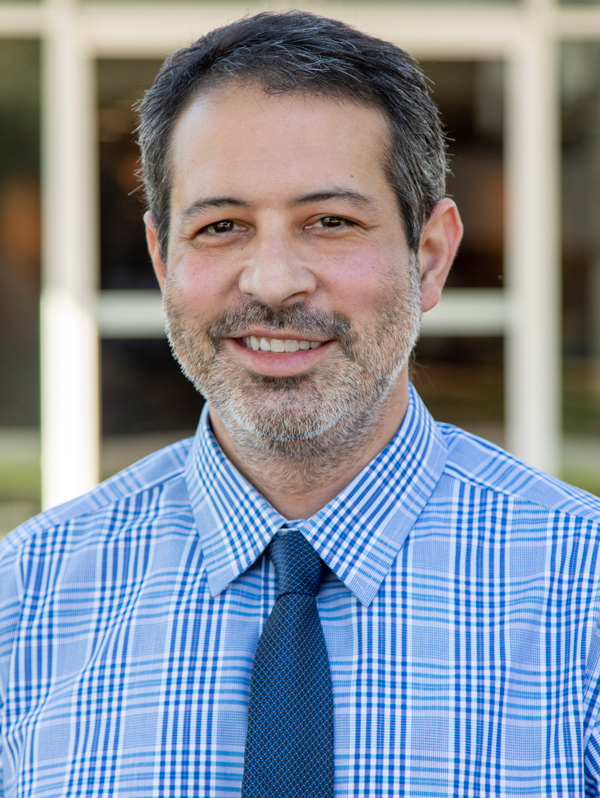 Education:
Master's in Business Administration (M.B.A.), Umass-Amherst, 2016.
Child and Adolescent Psychiatry Fellowship, University of Virginia, 2012.
Adult Psychiatry Residency, University of Virginia, 2010.
Masters of Public Health (M.P.H.) in Occupational and Environmental Medicine, Harvard School of Public Health, Boston, MA, 2007.
Doctor of Medicine (M.D.), Virginia Commonwealth University School of Medicine (Formerly Medical College of Virginia – M.C.V.), Richmond, VA, 2006.
Bachelors of Arts (B.A.) in Interdisciplinary Studies, specialization in Atmospheric Chemistry, with distinction. University of Virginia, 2001
Certifications:
Board Certified, Adult Psychiatry
Board Certified, Child and Adolescent Psychiatry
Virginia, medical license
North Carolina, medical license
Certified ADHD Professional Clinical Provider

TESTIMONIALS
🌟🌟🌟🌟🌟
Bravo. Kudos. I caught up with local current events today, and there you were, boldly and courageously challenging the rectitude of local powers that be. I'm sure legions in Hampton Roads have offered you support and encouragement, but I couldn't resist sending you my own. I wrote a lot, but deleted it all….the curse of an ADDer.

I wrote about moral compasses. And how yours points true north, for sure. And how when paired with moral intelligence, and honor (and hutzpah), it's a rare and beautiful thing to behold. It was a singular joy for me to read about you and well, everything.

No need to respond to this email as I imagine your plate is pretty full these days. With sincere respect and warm regards, Judy M.

🌟🌟🌟🌟🌟
I had a great experience working with Dr. Sachs. He patiently listened to me and asked thoughtful follow-up questions, even going beyond the allotted time for the appointment. In response, he designed a care plan that provided immediate relief but also focused on how I could work towards a better quality of life in the long term. I can't recommend Dr. Sachs enough!

🌟🌟🌟🌟🌟
Excellent and professional doctor. I have recommended him to my own friends and family as I have received effective care through both medications and talk therapy. Dr. Sachs provides something I have never experienced before in a counselor, therapist, or psychiatrist - an actual timeline of recovery that is quick, but not rushed and actually feeling herd, listened to, and treated like a human being and not just a paycheck. It was a quick process to become a patient and make a first appointment. Payment is easy (expensive, but health insurance may be able to reimburse you directly) and Dr. Sachs is great about keeping up with medications and swiftly addressing any mix-ups between patient/drug store/doctor. 10/10, highly recommend!

🌟🌟🌟🌟🌟
Dr Sachs has been super great in handling my case. I would highly recommend him!

🌟🌟🌟🌟🌟
I'm very grateful for the care and time that Dr Sachs took with family. Easy to talk to, thoughtful, caring and honest. Helpful recommendations and great experience overall.

🌟🌟🌟🌟🌟
Dr. Sachs is incredible. He puts in the extra work to make sure his patients have the best possible experience, and works hard to ensure that they get the most affordable prices as well. He really cares about his patients, and he's the first doctor I've had that will really go the extra mile. Can't recommend Dr. Sachs enough!

🌟🌟🌟🌟🌟
I'm a retired professional, previously diagnosed with adult ADHD and treated for many years until my 2017 retirement. Recently, I had the good fortune to seek out and connect with Dr. Sachs as I seek help and guidance resuming treatment. During this, our initial visit, he listened keenly to my history. Then he asked for clarifying input, engaged me in a collaborative discussion, and addressed various medical options along with their pros and cons. He was clearly knowledgeable (understatement) and seemed intuitive about which paths forward could work for me, yet he was neither condescending nor dismissive as he addressed, at length, my questions. As we chatted, it became clear this was to be a two-person solution-oriented relationship. I never felt like just another specimen under the microscope. If I've done anything for myself, it's connecting with Dr. Sachs for help. I don't need sugar coated back rubs, nor am I looking for someone to coddle me. He was approachable and kind of course, but his superpower was skillfully steering me towards the path lined with solutions that can work for me. It's a journey I'm eager to take with Dr. Sachs as my guide.

🌟🌟🌟🌟🌟
My family had never participated in any type of psychiatry services prior to our appointment with Dr. Sachs, and we will never need to look elsewhere for services because he was fantastic. Dr. Sachs spent time with us, learning our story, our history, our background and helped us dig in deep and think about things in ways that we hadn't before. His approach is straight-forward and he was willing to lead us through the hard conversations. Dr. Sachs was able to give us clear, tangible next steps and has continued to be a positive voice in our journey; and we could not be more grateful.

🌟🌟🌟🌟🌟
Dr. Sachs rearranged his schedule to see me and fit me in right away. He's a fantastic psychiatrist!!

🌟🌟🌟🌟🌟
We quickly got an appointment with Dr. Sachs and we're able to sit on talk with him in the comfort of our own home via zoom. We had an open discussion in which we were able to make some strides on working towards growth and progress for my child. Would highly recommend!

🌟🌟🌟🌟🌟
Dr. Sachs is consistent, thorough in determining diagnosis, and provides clear explanations to support his decision. I am confident in his abilities and would refer him to my closest friends and family.


🌟🌟🌟🌟🌟
Dr. Sachs is amazing! He truly cares about you and is extremely empathetic to whatever is going on in life. He explains medications well and will make you feel very comfortable with the treatment plan. He is genuine and will go out of his way to help you!

🌟🌟🌟🌟🌟
Dr. Mathew Sachs is God's gift to the community. He is doing the Lord's work. He takes his time during appointments to really serve his patients. Not only do you leave the appointments feeling really cared about, you feel he is your rock and has your best interest in mind. It is so refreshing to come across a physician whose number one priority is being a servant of God through serving his patients. There is no number of stars that would suffice to give this physician the review he deserves. He is truly one of a kind.

🌟🌟🌟🌟🌟
Dr. Sachs has been great to me.... been with him since 2020.

🌟🌟🌟🌟🌟
Dr. Sachs is a superb psychiatrist. He is one of the few that incorporate talk therapy in addition to medication appointments, no matter how long you've been a patient. He is laid back, but very knowledgeable and nonjudgmental. I recommend him to everyone. And I am so glad Dr. Sachs finally has his own practice! I've switched to his different practices over the years, and it's nice to know he's at his final location. Setting up your first telehealth appointment with the new practice can take a little work/tech-savvy, but after the first one, it's easy. FYI, he provides you with the claim to submit to your insurance and does not file directly. You pay for the appointment upfront (which can be pricey, see website for fees) but your insurance will reimburse you directly after you mail in the claim. Some insurances even reimburse more than what you paid upfront! If you are looking for a psychiatrist he is absolutely the best in Hampton Roads.

🌟🌟🌟🌟🌟
Dr. Sachs is easy to speak to and open up to. He's extremely knowledgeable. I highly recommend him!

🌟🌟🌟🌟🌟
I went to him while he worked at Reboot and loved him but now that he's starting his own practice I can't be more excited!! He's very helpful, and you can tell he cares so much about his patients and that's all I've ever wanted in a doctor. When he left Reboot to start up his own practice, he took the time to personally call me and continue to give me free care which is extremely nice of him to do, and that's how you know he cares about all of his patients. I am planning on staying with him through his new practice and I can't wait for the future of my mental health. Thank you, Dr. Sachs!!


🌟🌟🌟🌟🌟
He spent a lot of time with me and really got to know me. Down to earth and reasonable. Haven't met many psychiatrists like him, and I've seen a bunch.

🌟🌟🌟🌟🌟
Took the time to get to know my daughter and is helping her navigate through a very difficult period in her life. Extremely personable and respectable. Knows what he is doing.

🌟🌟🌟🌟🌟
Dr. Sachs is consistent, thorough in determining diagnosis, and provides clear explanations to support his decision. I am confident in his abilities and would refer him to my closest friends and family.

🌟🌟🌟🌟🌟
I really enjoyed my time with Dr. Sachs. I felt heard but we didn't waste any time getting to the meat of the issue.

🌟🌟🌟🌟🌟
If you are looking for a wonderful, caring psychiatrist look no further than Dr. Sachs. He's the best!

🌟🌟🌟🌟🌟
The doctor was well-spoken and made me feel comfortable. Great experience!

🌟🌟🌟🌟🌟
Extremely satisfied with the care Dr. Sachs has given me. Would definitely recommend him to anyone who needs help and guidance.

🌟🌟🌟🌟🌟
My first telehealth appointment was just what I needed. Very good experience.

🌟🌟🌟🌟🌟
First time using a psychiatrist and was a great experience

🌟🌟🌟🌟🌟
A very good doctor that listens to your story and then decides on an approach.

🌟🌟🌟🌟🌟
He was to the point with what I needed and guided me in the direction I should be going. I am looking forward to a long-term relationship with him so I can be the person that I once was.

🌟🌟🌟🌟🌟
He cares and he listens. He is genuine and one of the best physicians I have ever met.

🌟🌟🌟🌟🌟
He was able to get me on the proper meds in a short amount of time compared to the other doctor I saw for months.

🌟🌟🌟🌟🌟
First time using a psychiatrist and was a great experience.

🌟🌟🌟🌟🌟
I'm so grateful to have Dr. Sachs for my care again. He is an excellent Dr, with such compassion for his patients. Making an appt with him was very easy. I was almost out of my maintenance meds and seen promptly. A big thank you to Dr. Sachs.

A short introduction from Dr. Matthew Sachs, MD
What's New in the Psychiatry World? Blog Posts
1. https://www.mdedge.com/psychiatry/article/256130/business-medicine/telemental-health-linked-improvements-key-outcomes
FROM THE JOURNALS
Telemental health linked with improvements in key outcomes
Publish date: July 8, 2022
By
High use of telemental health services by patients with serious mental illness (SMI) who live in nonmetropolitan U.S. counties is associated with improvements in key outcomes, including greater posthospitalization follow-up, new research suggests.
In a nationwide study, researchers drew on Medicare data from nearly 3,000 counties covering the period from 2000 to 2018. Results show that counties in which there was greater use of telemental health services reported higher increases in clinical visits and better follow-up after hospitalization among patients with bipolar 1 disorder and schizophrenia or other psychotic disorders.
In the study, "clinical visits" referred to both in-person and telemental health visits.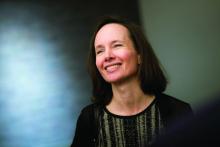 Courtesy Gretchen Ertl
Dr. Haiden Huskamp
"These findings really support the idea that telemental health can be safe and effective and beneficial for in-person care for people with severe mental illness," coinvestigator Haiden Huskamp, Ph.D., professor of health care policy at Harvard Medical School, Boston, said in an interview.
The findings were published online in JAMA Network Open.
Continuing trend?
Past studies have pointed to a sharp increase in the use of telepsychiatry services for patients with SMI. As reported by this news organization, this is a trend some clinicians say is likely to continue after the pandemic.
The use of telemedicine during the pandemic received a boost by the temporary suspension of certain Medicare rules that restrict telehealth use. Debate continues at the federal and state levels on whether to make that suspension permanent. Dr. Huskamp said more information is needed about the efficacy and accessibility of telemental health.
To investigate, researchers used Medicare fee-for-service data from 118,170 patients in 2,916 counties. More than two-thirds of the patients were aged 65 years or younger.
During the study period, telemental health services increased from 0.03 visits per patient with SMI in 2010 to 0.19 visits per patient in 2018. This increase was broad, with the number of counties reporting high use of telemental health increasing from 2% in 2010 to 17% in 2018.
Compared with counties in which there were no telemental health services, those with high use were less densely populated and had fewer health care professionals and hospital beds.
The number of overall visits with a mental health professional increased slightly in high-use counties compared to no-use counties, from 4.65 visits in 2010 to 4.79 visits in 2018. The number of in-person visits during that period declined from 4.55 visits in 2010 to 3.73 visits in 2018, which suggests that the overall increase was due to the higher use of telemental health.
In the high-use group, the number of patients who had at least four mental health care visits increased by 8%, and the number of patients who had follow-up visits within 30 days of hospitalization increased by 20.4%.
A 'helpful option'
"Telemedicine doesn't address the national shortage of providers, but it definitely helps in underserved areas [and] rural areas," Dr. Huskamp said.
"We need more mental health providers and need to develop new models of care that can leverage the providers we have in the best way possible. This is at least a helpful option, especially when you're thinking about the maldistribution of providers across the country," she added.
The study results showed that there was no difference in medication adherence between low- and high-use counties.
There was greater contact with mental health care providers in counties with high use of telemental health, and patients in the high-use group were 7.6% more likely to be hospitalized within a year compared with their peers in counties that had no telemental health use.
"We did see modest increases in inpatient use in counties that shifted the most to telemental health services, but that's not typically viewed as a measure of quality because it can mean so many different things," Dr. Huskamp said.
For example, it could mean that counties with greater telemental health use did a better job of identifying and responding to patients' need for acute care, she noted. It could also be a reflection of the loss of psychiatric inpatient care in low-use communities.